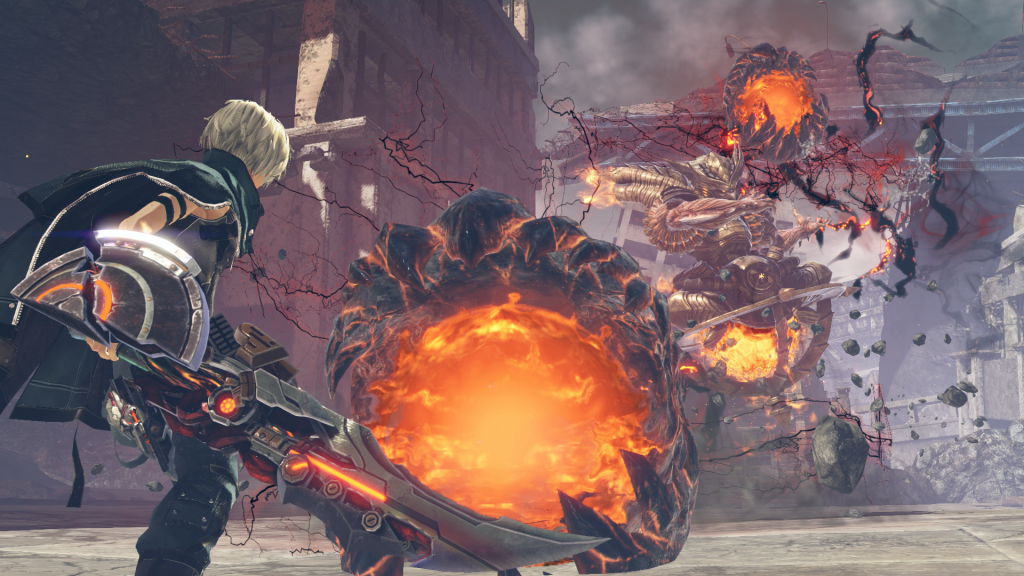 Press Release 
---
BANDAI NAMCO Entertainment America Inc. has released new screen shots and details for its upcoming 3rd person action title, GOD EATER 3, for the PlayStation 4 computer entertainment system and PC via STEAM. The new details focus on Claire Victorious, a new character to the franchise, new actions players can perform in battle, and a new Aragami to fight.
 Claire Victorious 
Claire is a qualified God Eater who specializes in logistical support and first aid.
 Nuadha 
A gigantic Aragami who uses his monstrous left hand to smash the player character.
 Dive 
A new action the player can perform that lets them rush towards an Aragami or make an urgent escape from impending doom.
 Burst Art and Burst Art Effect 
A special attack that players can perform while in Burst Mode. Burst Attacks can be customized into three attacks depending on the positioning of the player: on the ground, in the air, or while performing a quickstep maneuver. Each Burst Art can also be customized with a Burst Art Effect, which augments the Burst Art to the player's preference. For example, add Rage Smash to a Burst Art attack to create an additional massive shock wave in front of the player.
 Character Art 
---
 Screenshots 
---
---
RATE: