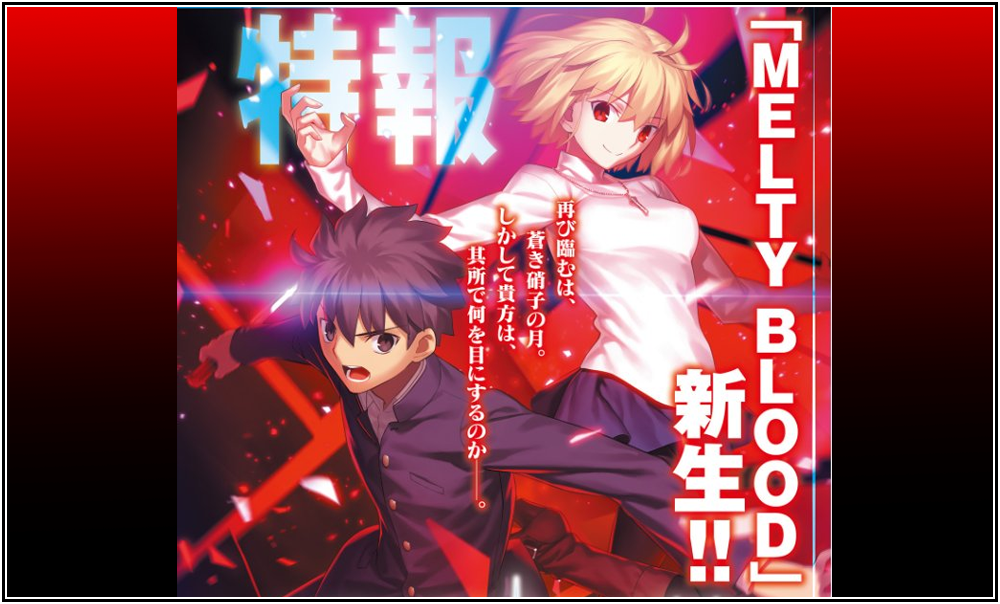 After so long, we are finally greeted with a brand new entry into the Melty Blood fighting game series! Melty Blood Type Lumina has already sent fans of the series into a frenzy. You can consider Melty Blood Type Lumina to MB as Xrd was to Guilty Gear, considering it's not a retune of a previous entry like Actress Again.
While we have already confirmed that Sion will not be returning, we do know for a fact that this game will featured Rollback Netcode! That the game will be releasing this year, and will be available on Playstation 4, Xbox One, and Nintendo Switch.
This Melty Blood is considered to be a "What-If" story that happens before the brand new Tsukihime – A Piece of Blue Glass Moon. So that's why Sion will not be returning despite that Melty Blood is a kind of sequel to the original Lunar Legend: Tsukihime.
CHARACTER IMAGES
---
SCREENSHOTS
---
---
RATE:
Categories:
Fighting Games
,
Gaming
,
Gaming News
,
March 2021
,
Melty Blood Type Lumina
,
Nintendo Switch
,
Playstation 4
,
Playstation 5
,
Soft Circle French-Bread
,
Xbox One
,
Xbox Series S
,
Xbox Series X
Tags:
Lunar Legend Tsukihime
,
Melty Blood Fighting Game
,
Melty Blood Type Lumina
,
Melty Blood Under Night In-Birth
,
New Melty Blood
,
Tsukihime A Piece of Glass Moon Game
,
Type-Moon