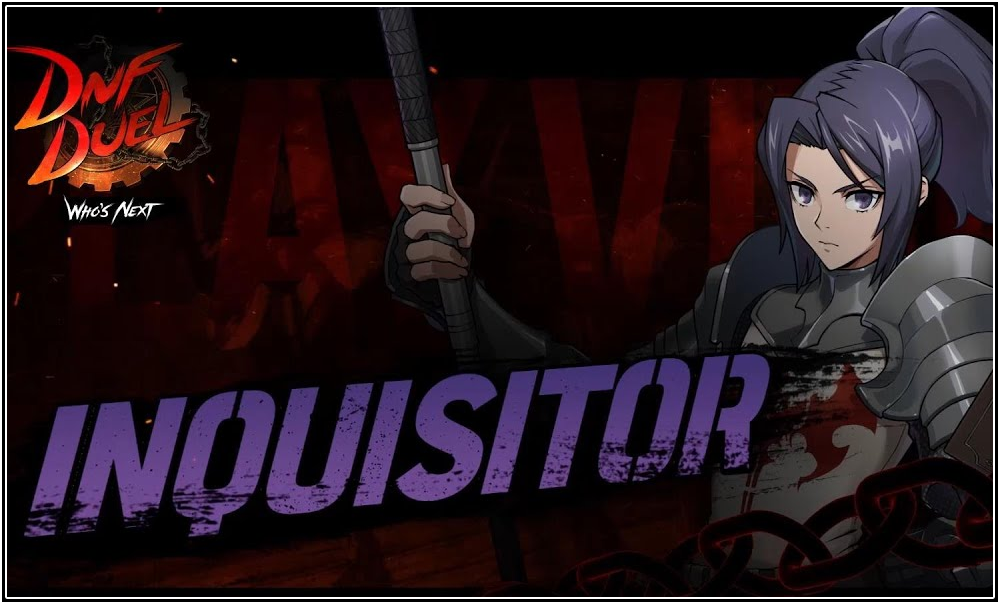 After not hearing anything for DNF DUEL for an entire year, we were soon greeted with another trailer that reintroduced the game. More so than that, we now have our second trailer with a primary focus on one of the characters represented in both the original and updated DNF DUEL game trailers. So, let's see exactly how the Inquisitor looks!
INQUISITOR TRAILER
---
IMPRESSIONS
I honestly had no idea what to expect from the Inquisitor, mostly because she comes off as a Paladin/Tank type of character because of her heavy armor and the general focus these types of characters play in MMOs. However, I will say she seems quite speedy, has beautiful attacks, and is especially cute. She's not the type of character I would play (as she seems less of a heavy axe type character like Labrys in Persona 4 Arena, and more akin to someone like Mai from BlazBlue), but she doesn't disappoint.
I am quite curious to see everyone's else trailers, as DNF DUEL seems to have characters with great movesets that have a lot of flavor when properly animated. While I never really played Dungeon Fighter Online, a lot of people who are active within the community seem to comment on the YouTube trailer with nothing but admiration for Arc System Works and 8ing's adaptation being true to the source; not that I'm particularly surprised (look at Dragon Ball FighterZ). Hoping we get another trailer soon!
---
RATE:
Categories:
8ing
,
Arc System Works
,
DNF Duel
,
Fighting Games
,
Gaming
,
Gaming News
,
Gaming Trailers
,
Neople
,
News
,
Nexon
,
November 2021
Tags:
DFO
,
Dungeon Fighter Online Fighting Game