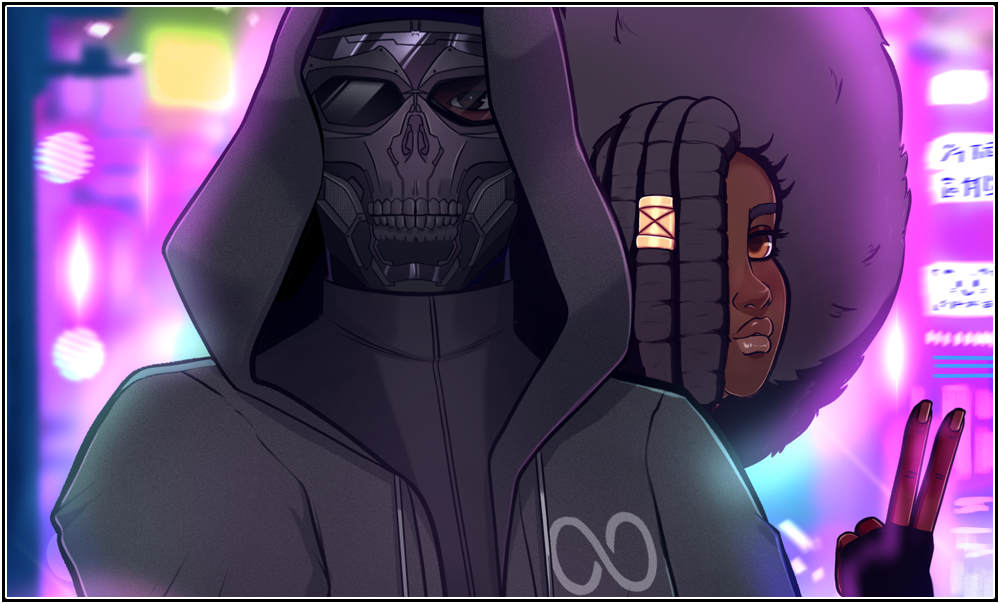 こんにちは! Thank you for taking an interest in RoKtheReaper.com and the person behind it! Below you'll find out more information about myself, my mascot, the website, and how to get in contact with me should you have any questions, comments, concerns, or complaints! ありがとう ♥
ABOUT ROK THE REAPER
---
My name is Derek, though most know me by my alias "RoK the Reaper". I am someone who is passionate about gaming, anime, manga, and everything that concerns geek culture. The geek life started when I was 2-years-old and was first introduced to the Nintendo Entertainment System as my start in gaming. Later on I was soon introduced to anime by the way of Samurai Pizza Cats, Dragon Ball Z, and Sailor Moon. I started getting into manga when I purchased my very first book localized by TokyoPop, "Samurai Girl: Real Bout High School".
RoKtheReaper.com is a passion project, something meant give physical form to my love for all the things that concerns these interests that are near and dear to my heart. I want to put out news, interviews, editorials, and reviews concerning anything and everything related to gaming, anime, & manga. I wish to produce content that is both engaging, informative, and coated with my feelings and emotions. While I want to do my best to entertain those who love my work, first-and-foremost all of this is for myself as this is a labor of love first and foremost.
ABOUT BIONCA
---
Bionca Lily is my website's mascot and was first created in 2006. She has undergone many changes; hair, outfit, build, etc. Originally her tagline was "The Gangsta Geisha", but her look has been reinvented since then. She sports blonde hair inspired by the Melanesian people, and has blue eyes complimented by her skin and hair. Ultimately this is her finished look and she is definitely my "waifu".
My ultimate goal for Bionca is to turn her into an icon similar to Hatsune Miku or Super Sonico. I am hoping she can be a brand all her own one day and have her own anime, statues, and fanart.
CONTACT
For all business, press, and other inquiries please e-mail me at the address below. Please make sure that any questions regarding ads, sponsored blogposts, or any other business line-up with my website's interests.
SOCIAL MEDIA
---
RATE: